Do you ever buy clothes that look great on the rack, but when you get them home and try them on, they don't work? Whether your budget is limited or not, there are a few key tips to make those cheap clothes look as expensive as possible. Some of these include: wearing light colors, choosing fitted items instead of oversized ones, accessorizing with scarves and jewelry to give the illusion of high-end brands, and paying attention to the fabric quality. If you follow these simple steps, it's much easier (and much more affordable) to dress like a million bucks.
Have you ever been to a store and seen something that was too expensive but caught your eye? You may have said to yourself, "I wish I could afford this!" Well, now you can! We will talk about ways to make cheap clothes look more expensive. Some of these tips can be done with just household items or things you might find in the grocery store. We hope these tips help.
Affordable fashion items that look expensive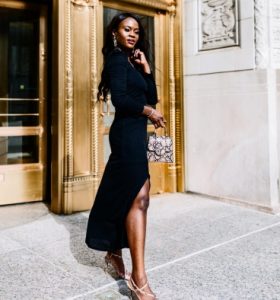 Do you ever get tired of purchasing new clothes every season? Whether you don't have the budget or want to save some money, there are ways to make your cheap clothes look expensive. Here are a few tips on how to do so!
Invest in quality pieces that will last. This means spending more money upfront but saving money in the long run. For example, stores like Nordstrom Rack offer high-end brands at discounted prices and then mark them down even lower during their annual sale, saving you up to 80%.
Find creative ways of combining different items; for example, wear an oversize button-down with skinny jeans and heels for a put-together yet casual outfit.
How to look expensive on a budget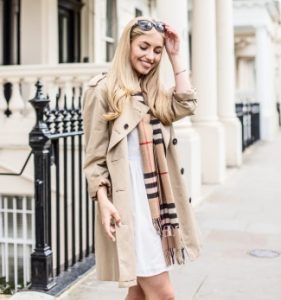 Have you ever bought a new dress or outfit for a special occasion, only to wear it once and never again? It isn't very pleasant when you spend money on something that doesn't have lasting power. So here are some tips for making clothes look expensive, so they don't end up collecting dust in your closet:
First, make sure the fit is perfect. A baggy garment will make you look like you're drowning in the fabric; instead, opt for an item that hugs your curves and highlights the right areas. Second, always pay attention to what's trendy at the moment. You can find inexpensive options at discount stores if you know where to look (we'll talk more about this later).
Some of the best fashion advice I've ever gotten is to buy clothes that look expensive. It's a great tip, but it can be hard to do if you don't have much money or time for shopping. Luckily, there are plenty of ways to make cheap clothes look expensive without having to spend a lot of money! So today, I'm going to share three tips with you on how to pull this off so that your wardrobe will always look stylish and chic.