Women are always looking for new ways to make their eyes pop. Many people think that the only way to do this is with eye shadow, but there are other ways you can enhance your eye color. One way is through makeup like eyeliner and mascara! The trick is knowing which colors work best for your skin tone and what kind of look you're going for. To help, we've researched how to find the right shades of makeup to use on different skin tones below.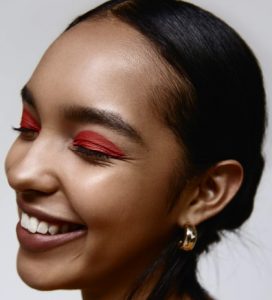 I am going to give you some tips on how you can enhance your eye color with makeup. You'll find that there are various colors and tones available in the market, which will allow for a wide range of possibilities when playing around with different looks. The more neutral tones tend to be great for daily wear, while the brighter shades work well for parties or special occasions.
The easiest way to create a smokey eye is by using eyeliner on the upper lash line and filling it with eyeshadow underneath it. This creates an intense look that makes your eyes stand out from across the room. Both dark browns and blacks work exceptionally well as eyeliners if you want something more natural.
Ways to make your eye color pop
A new season brings with it a plethora of new colors. But did you know that there are also some subtle ways to change your eye color? Check out our tips on how to enhance your eye color with makeup!
Mascara: If you're looking for a quick and easy way to add depth or create an illusion, mascara is the answer! To mimic the look of naturally darker lashes, choose a brown-black mascara. The black will give you dark lashes, while the brown will give them an added depth, so they appear fuller without being too dramatic. This technique is perfect for light eyelashes, but they want their eyes to pop more in pictures.
Using a light matte brown as the base for the crease will make those green eyes pop! Instead, try using a dark navy blue on the outer corners of your eyes for an elegant look.
If you're feeling adventurous, try adding different shades of purple onto your eyelid for a dramatic effect. You can even blend them to create something sparkly and bright! Purple looks great on anyone.
How can I make my eye color stand out more?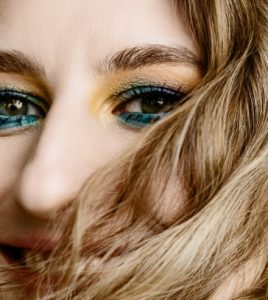 The eye color is one of the most important features on your face. It's what people see when they first meet you, and it can make or break your look. But how do you find out which colors work best with your eyes? Many factors affect eye colors, such as lighting, skin tone, and hair pigment. To figure out which shades will enhance yours, try looking at different makeup swatches in person to get a sense of what looks good on you. If that isn't possible, take photos of yourself wearing various eye shadow combinations to compare them later on.
Beautiful eye color is something that many people spend their whole lives searching for. There are several ways to enhance your eye color with makeup.
Some of these methods include using a white pencil or cream shadow on the inside of your eyes, lining the inner rim of your lower lid with black liner, and adding light blue undertones to eyelids. Using these techniques will allow you to experiment with new colors while still maintaining the tone you're looking for.